Hey everyone! Hope you are all having a wonderful weekend 🙂
Yesterday I got a well deserved manicure and pedicure in Florida and decided to get a nice bright color in celebration of the summer months!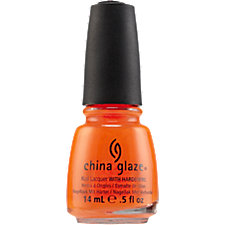 I picked out Orange Knockout Neon and love it! However, the picture above does not give it justice because it is definitely a lot more neon!
As you can tell from the picture above, it is VERY neon but it looks great on my toes and hands!
Hope you are all doing great 🙂
Comment below with your favorite summer nail polish and don't forget to follow me on twitter: @MandFLove!