I can't believe that the month of May has come to an end! Time sure flies when you're having fun!
For this months favorites, I had some new stuff since it's getting hotter.
You may also see some repeats from last month but that just means they're that awesome!
I purchased this a while back and at first I wasn't too happy with it! The thing is that for my hair I can't just wear this cream alone because it will not do anything! Now, I have found a routine of products to use including this cream and I absolutely love it!
Wet & Wild Mega Last Nailpolishes
I have mentioned this nailpolishes before and I don't think I will stop because they are wonderful! This month I was really loving "I Need a Refresh-Mint" and "Through the Grapevine".
This primer is wonderful! It really events out your skin and makes it really easy to apply any foundation over it. The one thing I don't like about it is that it's in a jar. I'd prefer a pump.
This concealer is the BOMB! I absolutely love it! It has a creamy texture, easy to put on yet doesn't crease and long lasting power. It also has pretty good coverage so I'm really enjoying it.
Laura Mercier Tinted Moisturizer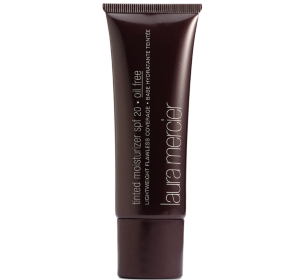 Once again, I am able to try this product thanks to my wonderful cousin! At first, I wasn't too thrilled with this tinted moisturizer but the more I use it, the more I like it! It has a good consistency and good coverage yet light enough for a hot day.
Hope you are all having a great weekend!
What have your favorites been this past month?